What To Expect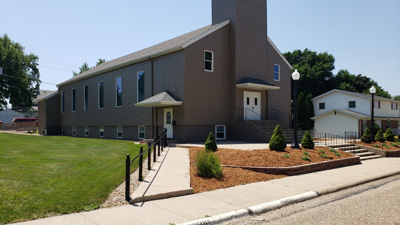 We are glad you are considering a visit to our church. Here is what you can expect when you visit with us.
Simplicity
Simplicity means "of one thing." We have one purpose in our meetings, and that purpose is to worship God through the Lord Jesus Christ.
Worship Style
Because our purpose for meeting is simple, so is our worship style. We do not believe that God is worshipped by a particular style but is worshipped "in spirit and in truth." Our worship service consists of Scripture reading, hymn singing, prayer, and preaching. Our worship service begins at 10:30 AM and lasts 60 to 75 minutes. Be sure to take a bulletin from the foyer table.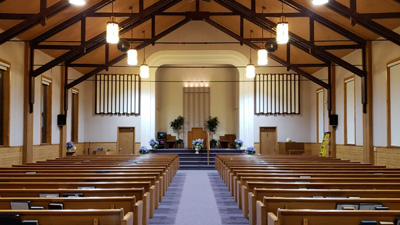 Dress Code
Modest casual wear.
Child Care
Children are welcome to stay in the sanctuary with their parents. In fact, we encourage that! If a child becomes noisy and cannot be settled, we have a sound-proof "cry room" in the back of the auditorium.
Parking
We have street parking in front of the church.
Handicap Acces
Stair lifts are available at the side (NE) entrance. A wheelchair ramp is located at the back and is accessible from the alley behind our church building.